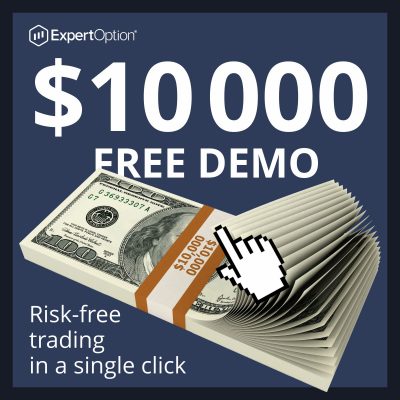 ExpertOption $10,000 Demo
Explaining the ExpertOption Demo Account
One of the most useful resources available to a trader, the Demo account. Fortunately ExpertOption doesn't insist on hiding their platform behind a long-winded registration process, you're able to access a totally free $10,000 Demo account in just a single click.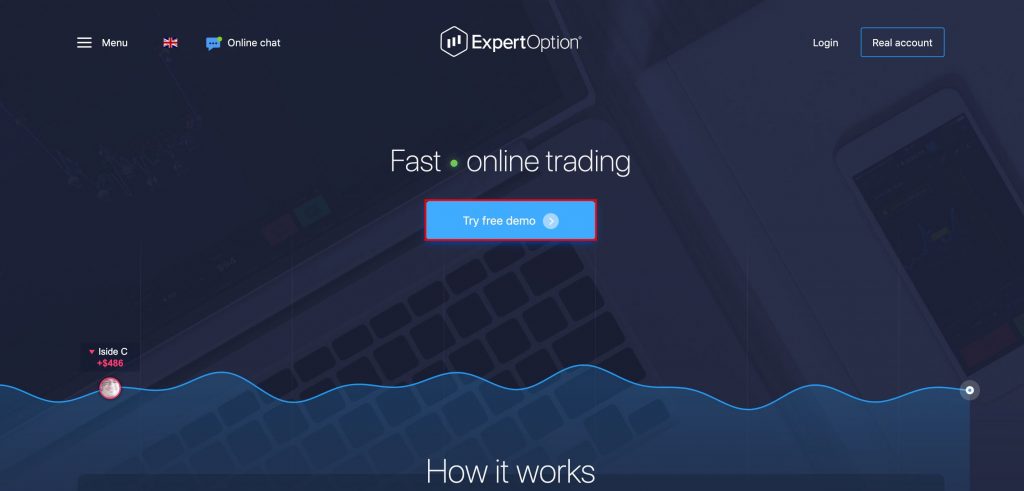 Traders who take full advantage of the demo account are far better prepared when it comes to opening a Real Account. It provides a risk free environment to practice new strategies and trading techniques. Of course the data provided in both the Free Demo and Real Account are identical and displayed in real-time, which further benefits traders by aiding them in understanding the decision-making processes involved.
Trading on the Demo
First and foremost it is key to familiarise yourself with the ExpertOption platform. From the moment you access the demo, educational materials will be instantly available — these include video as well as written tutorials. This is where you can start learning not only how the platform works, but also different strategies.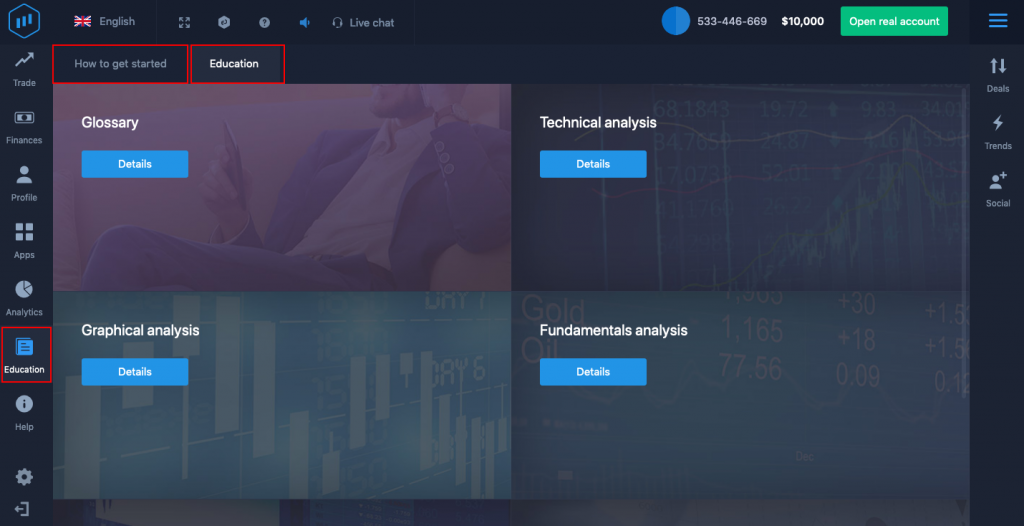 When initially starting out the demo will serve as the perfect place to learn how best to navigate the ExpertOption platform and its features. From selecting your asset, closing time, entering your deal amount, adding chart types or indicators to social trading, trends and understanding how best to take advantage of strike rates;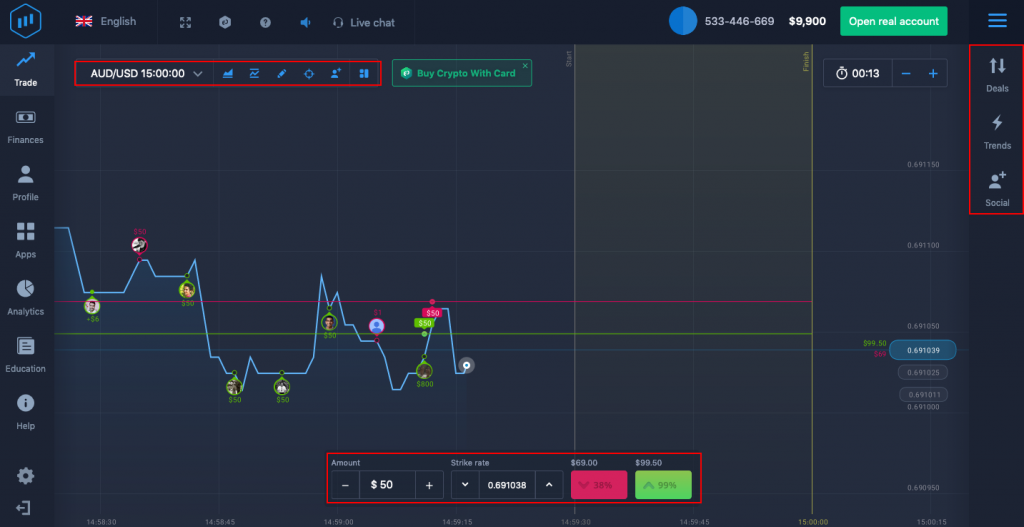 Converting Demo to Real Account
Once you feel sufficiently prepared to begin for real, either click the «Finances» tab or the "Open real account" button;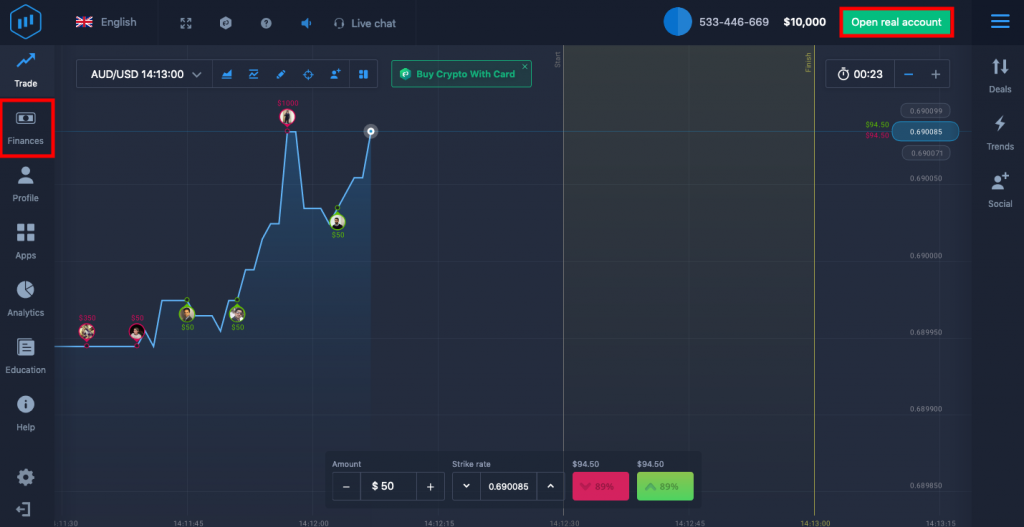 You'll now be presented with a number of choices, if you already have an account — simply login with your existing credentials. To create a brand new account, enter your email and a secure password before accepting the terms & conditions, and completing registration by clicking the "Open Account" button. Registration is also possible through Facebook and Google accounts, just click the relevant icon and follow the on screen instructions.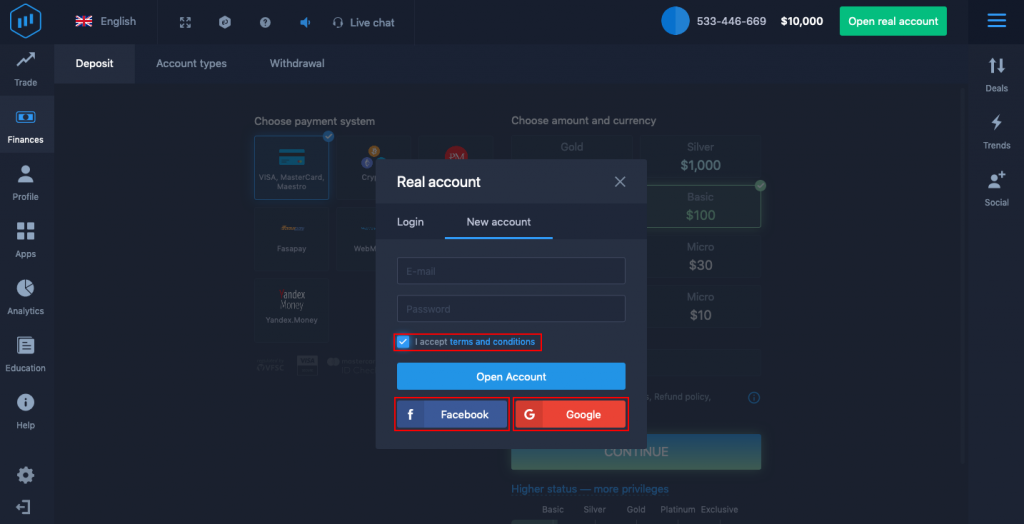 Final Thoughts
The free demo, this is where many a trading journey begins. Its advantages cannot be underestimated, having access to an identical replica of the actual trading experience is only going to assist with the development of each trader, whether or not they are experienced or a complete novice — the benefits are immeasurable, particularly when it comes to diversifying strategies and testing new methods.

We commend ExpertOption on their absolute commitment to their traders, providing such a wonderful resource free of charge is not only a fantastic way to teach trading but also an invaluable introduction to the ExpertOption brokerage and trading platform.
Leave a Reply
* Your email address will not be published. Required fields are marked