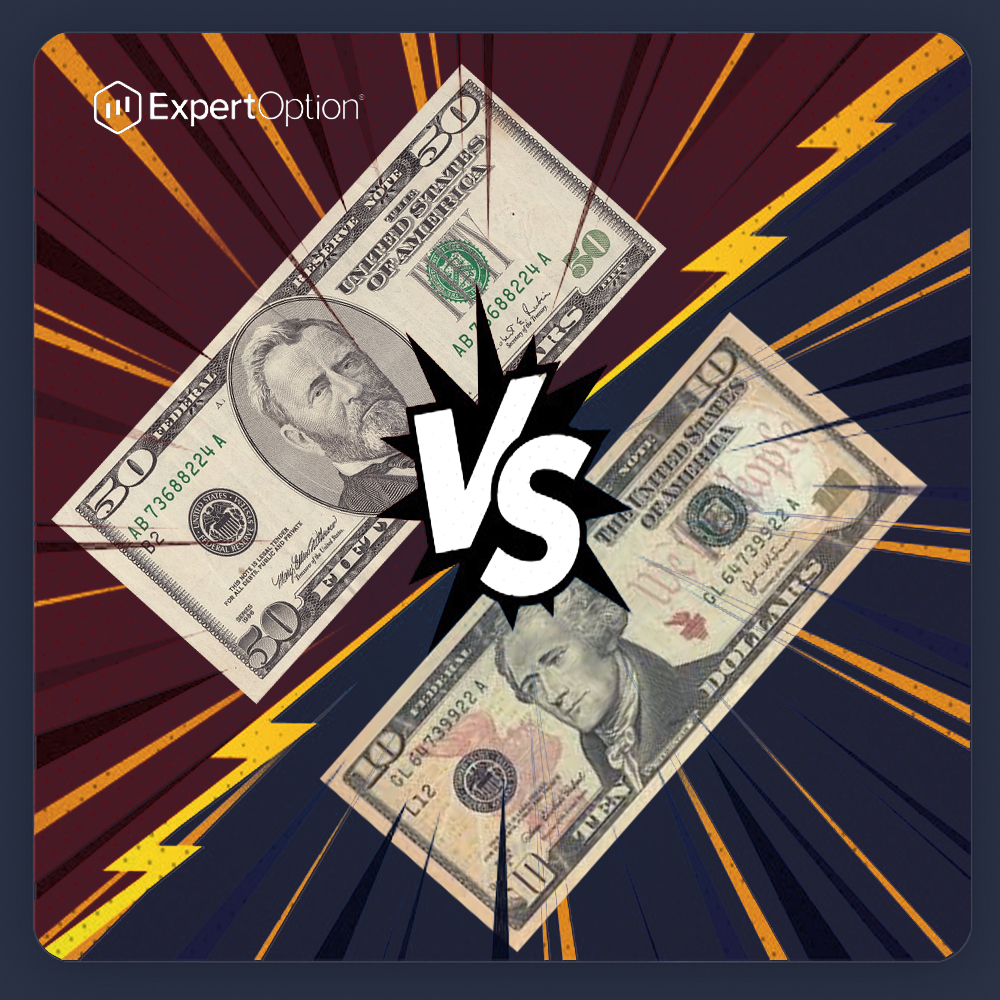 ExpertOption Minimum Deposit
What is the Minimum Deposit at ExpertOption?
We're often asked about the minimum amount needed to open a real account with ExpertOption. We understand why this question pops up so frequently, not everyone is prepared or indeed able to make large financial investments. However, it is key to keep your financial goals realistic at all times. That being said ExpertOption provides clients from all socio-economic backgrounds the opportunity to participate.
The deposit amounts at ExpertOption are closely tied to the account types available, of which there are currently six, each provides unique benefits for traders. The minimum begins at $10 for a Micro account, with $5000 being the threshold for a platinum account. There is no maximum deposit amount, and traders interested in the Exclusive account should contact the company directly. The most obvious advantages being increased profit percentages, and priority withdrawal for the higher status account types.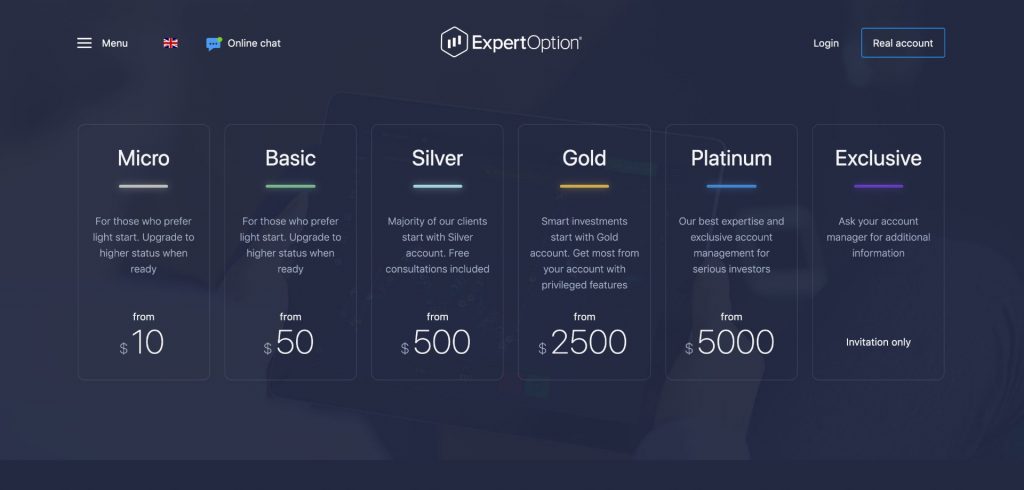 Significantly the effect of deposits is cumulative, meaning each amount invested contributes to reaching the next account type.
Selecting the correct account is critical to ensuring the best possible experience is had. We suggest you carefully study the information provided in order to make an informed decision when opening a real account and deciding upon your deposit amount.
Leave a Reply
* Your email address will not be published. Required fields are marked