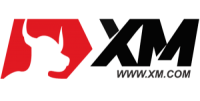 XM Review
| | |
| --- | --- |
| Company Name | Trading Point Holdings Ltd |
| Headquarters | Limassol, Cyprus |
| Regulation | CySEC (license #120/10) |
| Max Payout | 90% |
| Out-of-Money Reward | 0% |
| Trading Platform | XM |
| Mobile App | Android |
| Deposit Options | Credit/debit cards, wire transfer |
| Deposit Currencies | You can deposit money in any currency and it will be automatically converted into the base currency of your account. |
| Minimum Deposit | $5 |
| Minimum Trade | 0.1 Micro lots |
| Maximum Trade | There is no maximum amount you can trade online. The maximum number of positions open at the same time, and for all account types, is 200. |
| Online Since | 05/08/2010 |
| Trading Instruments | 6 Asset Classes — 16 Trading Platforms — Over 1000 Instruments. Trade Forex, Individual Stocks, Commodities, Precious Metals, Energies and Equity Indices at XM. |
| Number of Trading Instruments | 1000+ |
| Customer Support Types | Web form, email, telephone, live chat, paper mail |
| Education Offered | Glossary, FAQ, basic how-to pages, eBook, video tutorials, webinars, 7-step trading course |
| Tools Offered | Market updates, personal market analysis, personal account manager, trading signals, double up, rollover, early close |
| Commission |  XM do not charge any fees or commissions. However traders could incur a transaction fee with bank wire transfers for amounts less than 200 USD. |
| Languages | More than 30 languages supported |
| Demo Account | Yes, 7 days only at the Micro level, unlimited at any higher level |
Looking for a standout broker that offers excellent features and an innovative trading experience? XM definitely is not your run-of-the-mill broker. They are a SpotOption white label broker, but they have taken great strides to ensure that they are offering unique benefits you are not going to find just anywhere.
The company is based in Limassol, Cyprus. Regulated by CySEC under license #120/10. Unfortunately as a CySEC-regulated broker, the platform does not accept customers from the USA, but they are open to traders from elsewhere around the world.
Getting Started on XM
XM offers a number of different account sizes. When you register and deposit to open a live trading account, you also automatically receive access to a demo account (which is awesome). Here are the account types you can choose from:
Micro Accounts: Micro accounts can use USD, EUR, GBP, CHF, AUD, JPY, HUF and PLN as the base currency and can get started with a minimum deposit of $5USD. 1 micro lot is 1,000 units of the base currency.
Ultra Low Accounts: XM Ultra Low Accounts, can use EUR, USD, GBP, AUD, ZAR, SGD as the base currency and traders will require a minimum deposit of $50 USD. 1 Standard Ultra lot is 100,000 units of the chosen base currency, whereas, 1 Micro Ultra lot is 1,000 units of the base currency. XM Ultra Low Accounts are not applicable to all entities of the group.
Standard: Standard accounts can use USD, EUR, GBP, CHF, AUD, JPY, HUF and PLN as the base currency and traders can get started with just $5USD. 1 standard lot is 100,000 units of the chosen base currency.
Zero Accounts: Zero accounts can use USD, JPY and EUR as the base currency and traders will require a minimum deposit of $10USD. Like the Standard account, 1 standard lot is 100,000 units of the chosen base currency
At the Micro level, you only get a few basic benefits. You get access to the eBook. You also get an introductory lesson on the trading platform (which is SpotOption), and you get a free demo account for 7 days.
While that is not a lot, it is comparable to what you could expect elsewhere, and a lot of great benefits kick in at the next level, Bronze. At this level, you get free unlimited access to the demo account for as long as you need it. This is fantastic! There are not many brokers that offer unlimited demo testing (and there should be). You also get up to 10 trading signals daily, a personal account manager, and the chance to participate in other promotions.
At the Silver level, you get to add in a 7-step trading course, webinars, up to 25 trading signals per day, and personal market analysis. At the Gold tier, you can get up to 70 trading signals per day and higher payouts on winning trades. Parenthetically, payouts for trades are quite high across the board on this website—probably because there are no out-of-money rewards for losing trades.
One exciting thing about XM is that they run an interesting promotion – you can also qualify for regular risk-free trades. The zero-risk trades entitle binary traders to get their money back on a number of trades depending on the deposit size. This could be a nice feature if you happen to incur a streak of losses in your trading.
What about deposits and withdrawals? Only a couple of methods are available (credit and debit card or wire transfer), and only several currencies (Euro, US Dollar, or British Pound). There are no fees for depositing or withdrawing, and no limits to how many times you can withdraw in a month. The only restriction is a $100 minimum withdrawal threshold (the minimum deposit amount is $250).
Trading on XM
As previously mentioned, the platform is SpotOption, which is the most popular binary options trading software in the world. If you have used it on another trading site, you should be familiar with how it works. It is very easy to use, and the version that XM has created looks very polished (for that matter, the whole website is beautifully designed, easy to navigate, and provides all the information you could want).
You can trade on your desktop or laptop or on your Android device (I was unable to locate an app for iOS devices). The company mentions that there are over 200 assets to trade, but they do not appear to all be available yet. As of right now, the asset index lists 57. Types of trades include High/Low, Pairs, Long Term, 60 Seconds, One Touch, and Ladder. The minimum trade size for most types of trades is $25. The maximum for High/Low trades is $1,500 (lower for certain other trade types).
So there is plenty of flexibility and versatility when it comes to trading. XM also mentions Forex and CFD trading, though I did not find these on the platform. While trading, you can use early close to exit a position before the expiry time. You can also stay in longer and wager more using rollover and double up.
Trading Tools, Educational Resources, and Customer Service
There are a lot of educational resources and trading tools offered by XM. At the highest level, you get access to a glossary, FAQ, basic how-to pages, an eBook, video tutorials, the 7-step trading course, and the webinars. There are also other market tools to help you, like market updates, personal market analysis, an account manager, and those trading signals discussed in the section on account types. Most brokers do not offer free trading signals, especially at the second tier! So this is excellent, assuming the signals deliver.
Customer support can be reached through web form, email, telephone, live chat, or paper mail. I was a little discouraged that no one was there to answer me on live chat. It was a weekday during standard market hours. This is one area where I am a little concerned about XM, but to be fair, their chat desk didn't just leave me indefinitely on an empty line. It directed me to leave my email address. In theory, support is available 24/5.
Conclusion: An Exciting and Unique Broker
While XM does have some drawbacks (the unstaffed chat desk, the missing iOS app for mobile trading, and the $100 minimum withdrawal threshold), on the whole, what they are offering is exciting. Their resources, promotions, and features are great, and their entire website is very nicely designed. Just looking at it, you can tell that this is a company that is focused on quality. The fact that they are regulated backs that up. For traders outside the USA looking for a next-tier binary options broker, XM may be the way to go.
Leave a Reply
* Your email address will not be published. Required fields are marked